We do nothing half-assed in this town and it thusly pleases me to see that we also raised the roof back in old timey Ann Arbor when it came to Thanksgiving. To wit, in 1894, The Summer Dudes were fixing to give their first of their fall series of parties at Granger's Academy. That is the first thing I read when I started looking up the topic of Thanksgiving in Ann Arbor.
If we had had Reddit back then, I would have simply replied: Go on.
Because I need to know more about the Summer Dudes. I will research later and report back.
Anyway, from that paper we head to 1891, where it was the usual people visiting people in Detroit, Jackson, etc. To his immense credit, Dr. W.A. Campbell gave everyone the metaphorical middle finger and headed up to Unadilla to hunt and fish. Good for you, friend!
The Odd Fellows gave a surprise party the night before Thanksgiving. At first, I read that they were *giving* a surprise party and I was like, oh come on 1891 Ann Arbor Register! Way to spoil! At least put the spoiler alert tag but then I reread it and thought that very nice.
Yes, yes, more people visiting parents and friends and–
Wait, what? The Summer Dudes "gave an enjoyable party, Friday evening, at the Light Infantry Hall…about 40 couples were present."
Okay, that is at least 80 people plus however many Summer Dudes there were. I need to know more. I will Google "the summer dudes Ann Arbor". Oh, look what comes up!
1893 Detroit Free Press says: "The Summer Dudes," one of the swell social clubs of Ann Arbor, give a party a Granger's Academy next Friday evening. This intrigues. Let's read more down the list of search results and…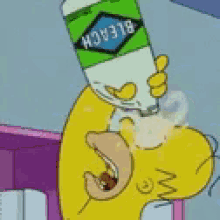 Do not–I repeat–DO NOT google "the summer dudes Ann Arbor" because of course there is porn about summer dudes. Of course there is. Not these summer dudes but somehow the algorithms pulled up horrible stuff into my search feed. I will continue to research them in some other way.
Until then–happy Thanksgiving!